CASE STUDIES
Directed by Indrani, Produced by DXStudios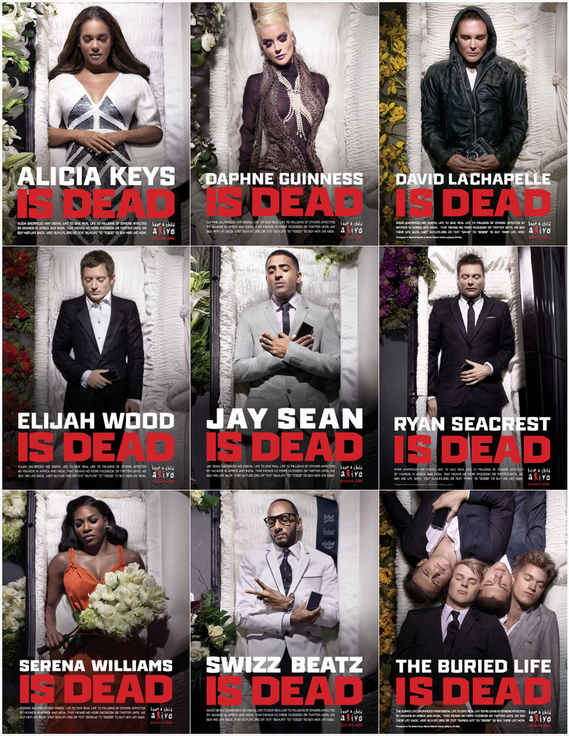 For World AIDS Day on December 1, we asked Hollywood's most popular stars to gave up their digital lives to help give real life to children suffering from HIV/AIDS in Africa and India.
Celebrities including Kim Kardashian, Alicia Keys, Usher, and Lady Gaga, removed themselves from all social networking platforms, and pledged not to return until their lives were "bought back"-and $1 million had been raised for children suffering from HIV/AIDS.

Fans could "buy" the stars back by donating to KCA through the Buy Life site, or by texting BUYLIFE to 90999. They were also asked to sacrifice their own digital lives and join the fight against HIV/AIDS, becoming personal fundraising machines for the charity.
In less than five days the celebrities lives were brought back to life. The "Buy Life" campaign raised over 3.5 million dollars, without spending a single dollar on any form of paid media.
The campaign went international as soon as it was launched, and was covered in every media outlet from London to India. It accounted for 1/3 of all HIV/AIDS media coverage worldwide on World AIDS Day, and was named one of Forbes Top 10 most creative advertising ideas of 2010.
PROBLEM: How can we help people to care about girls who are missing?
Girls are being treated like they're an infectious disease. As a result, over a million disappear every year -- many falling victim to female infanticide, neglect and sex slavery.

SOLUTION: Create a scripted sci-fi style short film to raise awareness and funding for girls' education.
Fortunately there is a cure: Education.
Created in partnership with Anand Mahindra's Nanhi Kali Foundation and Strawberry Frog agency. Written by Justin Via. Directed by Indrani.
CNN Interview with Quincy Jones, Indrani, and Tony Schiena
Huffington Post: "Indrani's creative lens, coupled with an impassioned perspective on gender realities in India...[are] powerful and provocative."

Forbes: "Riveting, shocking and touching... Indrani's direction is brilliant and provocative!"
CNN Expose Award: Best Picture Award

Tribeca Film Festival: Disruptive Innovation Award
National Screen Institute (Canada): Official Selection

National Organization of Women (NOW): Official Selection
Harvard Kennedy School Carr Center Pride & Progress Film Festival: Featured Screening

Princeton University, Creative Arts & Humanities Symposium: Featured Screening
Lambeth Palace, UK, Global Sustainability Network: Featured Screening
Chicago International Social Change Film Festival: Official Selection

PhotoSchweiz, Zurich Switzerland: Featured Screening
University of Pennsylvania, Slought Foundation: Featured Screening
Parsons School of Design, New School for Social Research NY: Featured Screening
American Society of Media Photographers "IdeaShare": Featured Screening